Eventless Plot performed live at Studio Loos in The Hague along with Bjarni Gunnarsson & DNK ensemble.
The performances were part of the Éphémère event series.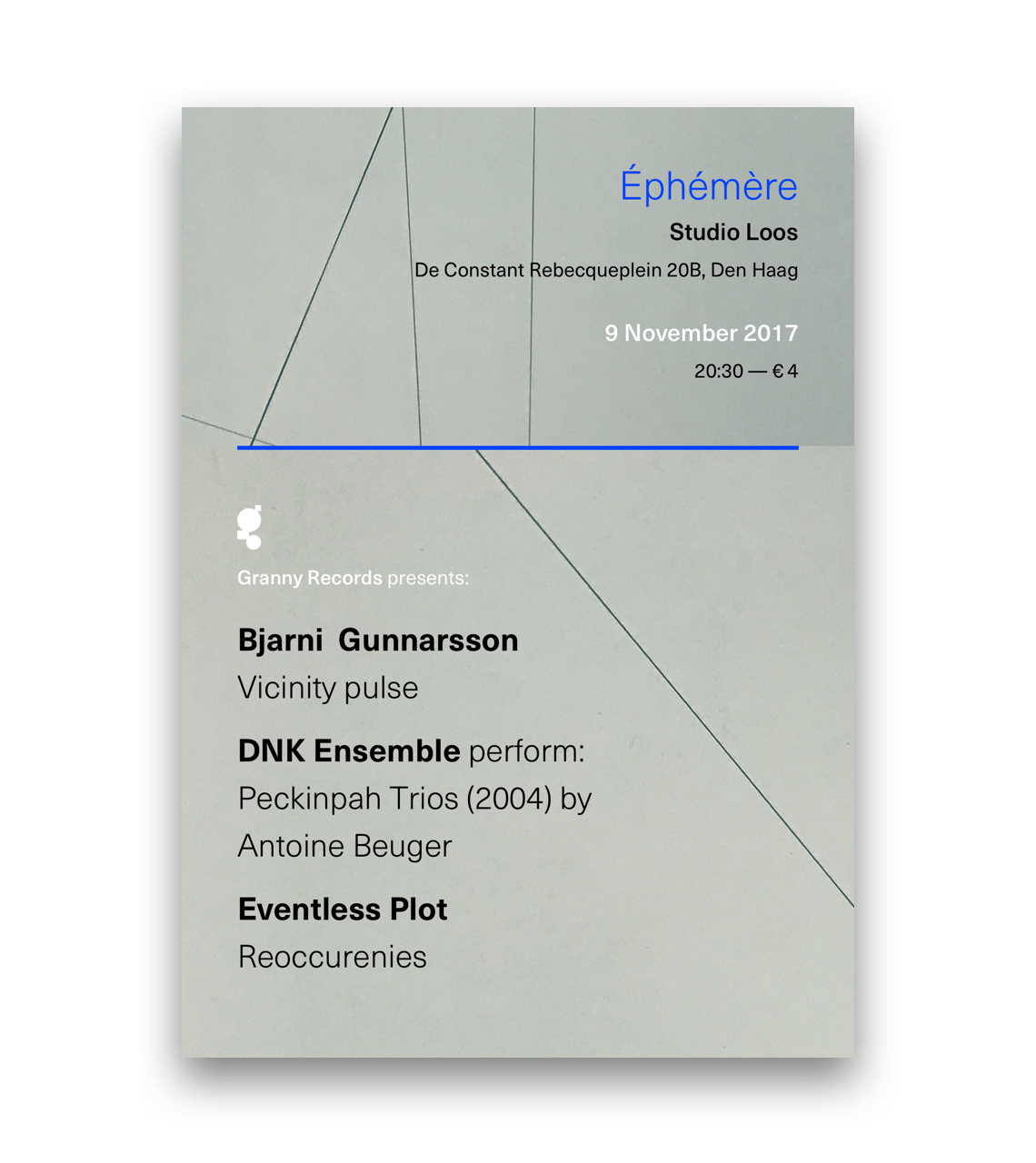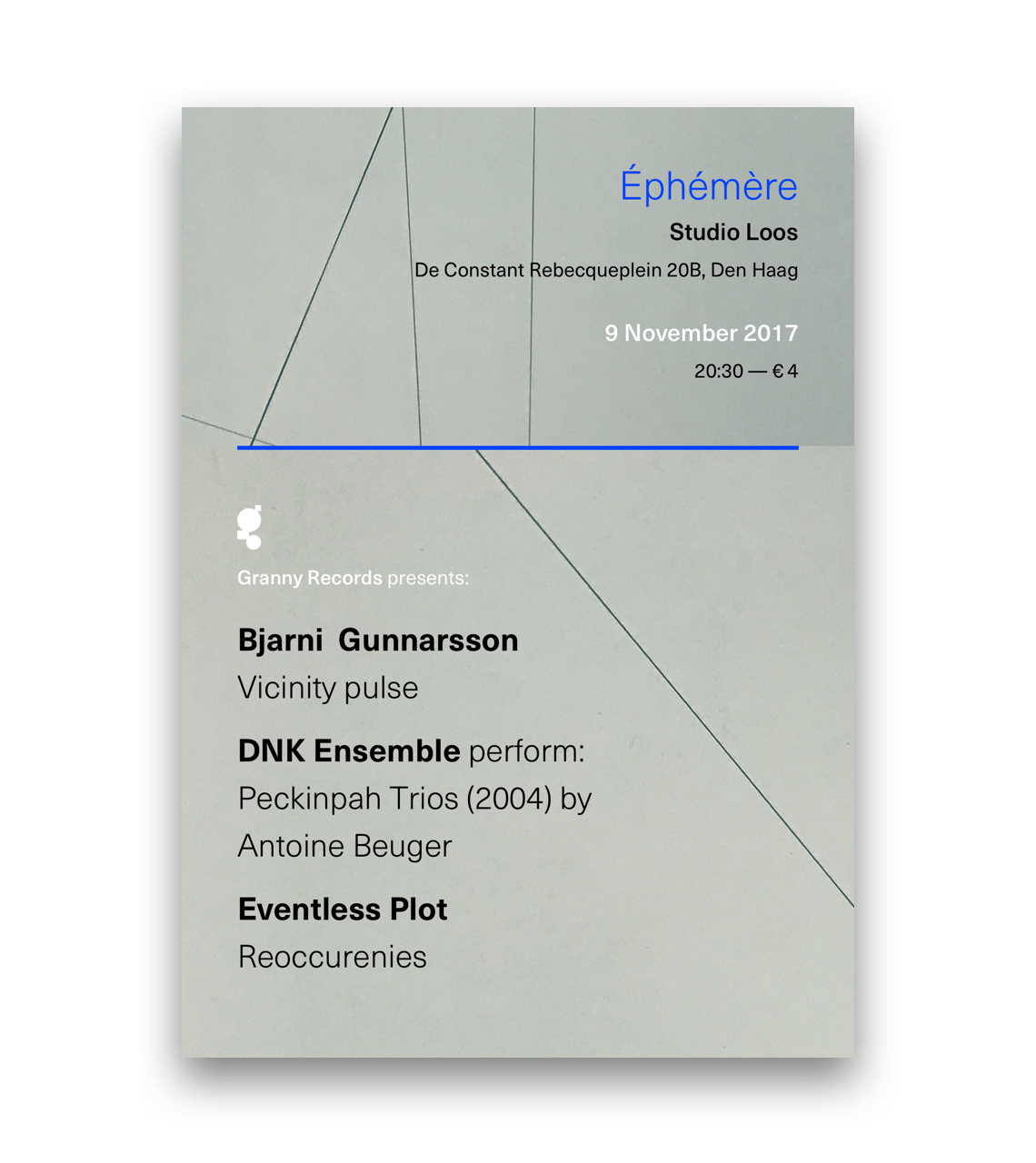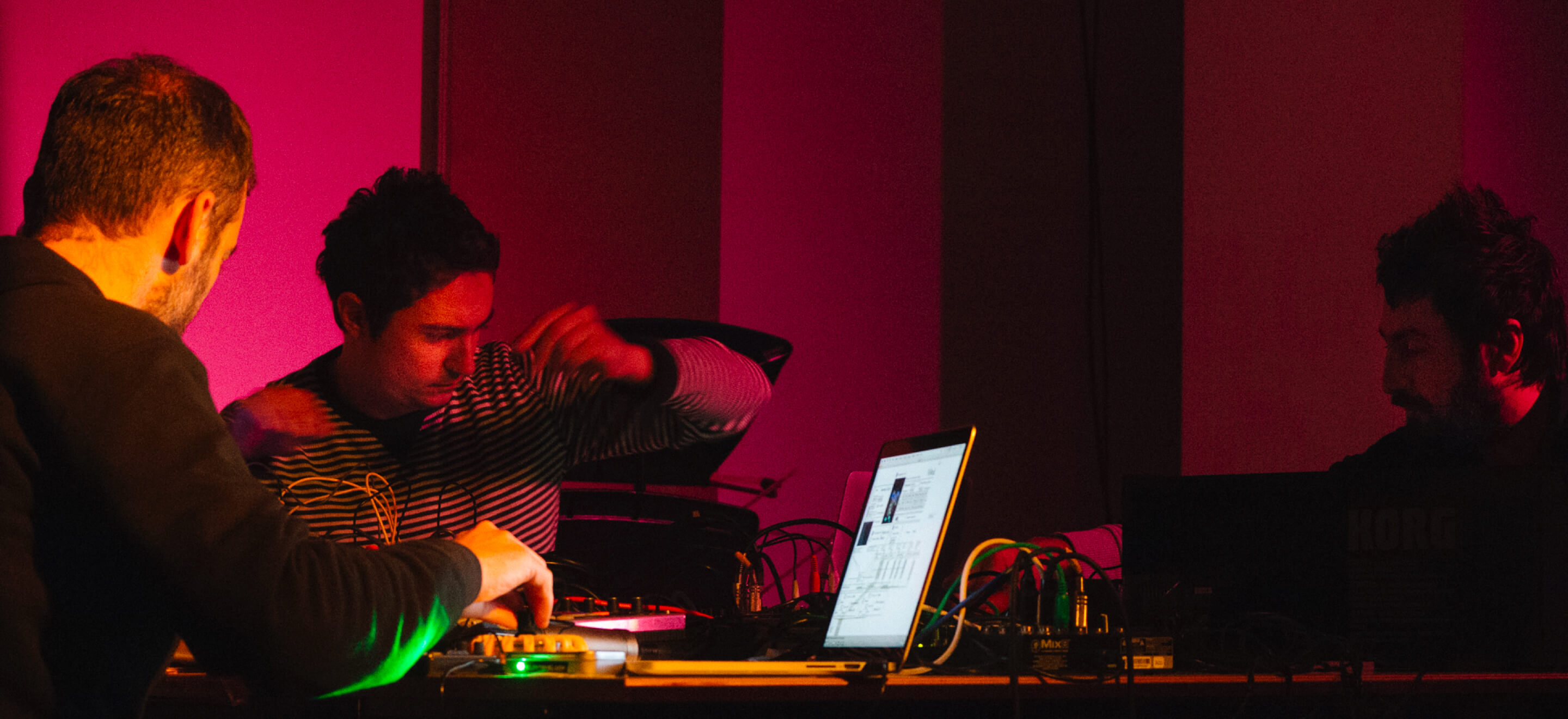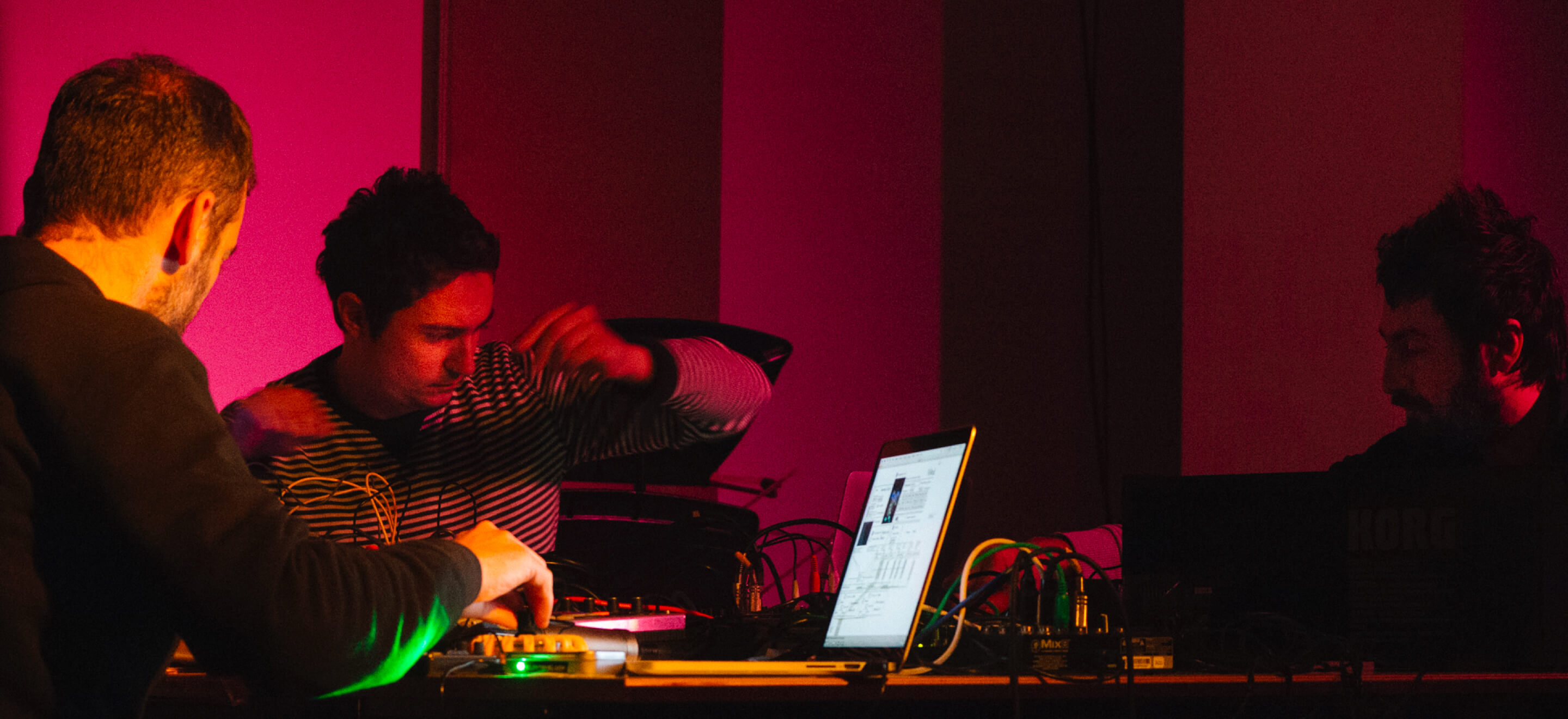 Eventless Plot presented two electroacoustic semi–compositions based on a variety of material. By manipulating field recordings, analog sources, electronics and other instruments the trio is trying to amplify similarities and oppositions occurring from the multidimensionality of sound.
Bjarni Gunnarsson performed 'Vicinity pulse', an interactive electroacoustic composition that concerns scope, influence and fluidity of sonic events. Vicinity pulse is composed in 2017 for a 4–channel environment.
DNK Ensemble presented 'Peckinpah Trios' (2004) by Antoine Beuger—original and murmuring version. The DNK Ensemble is: Martijn Tellinga – voice and sine waves, Koen Nutters – voice and double bass, Seamus Cater – voice and concertina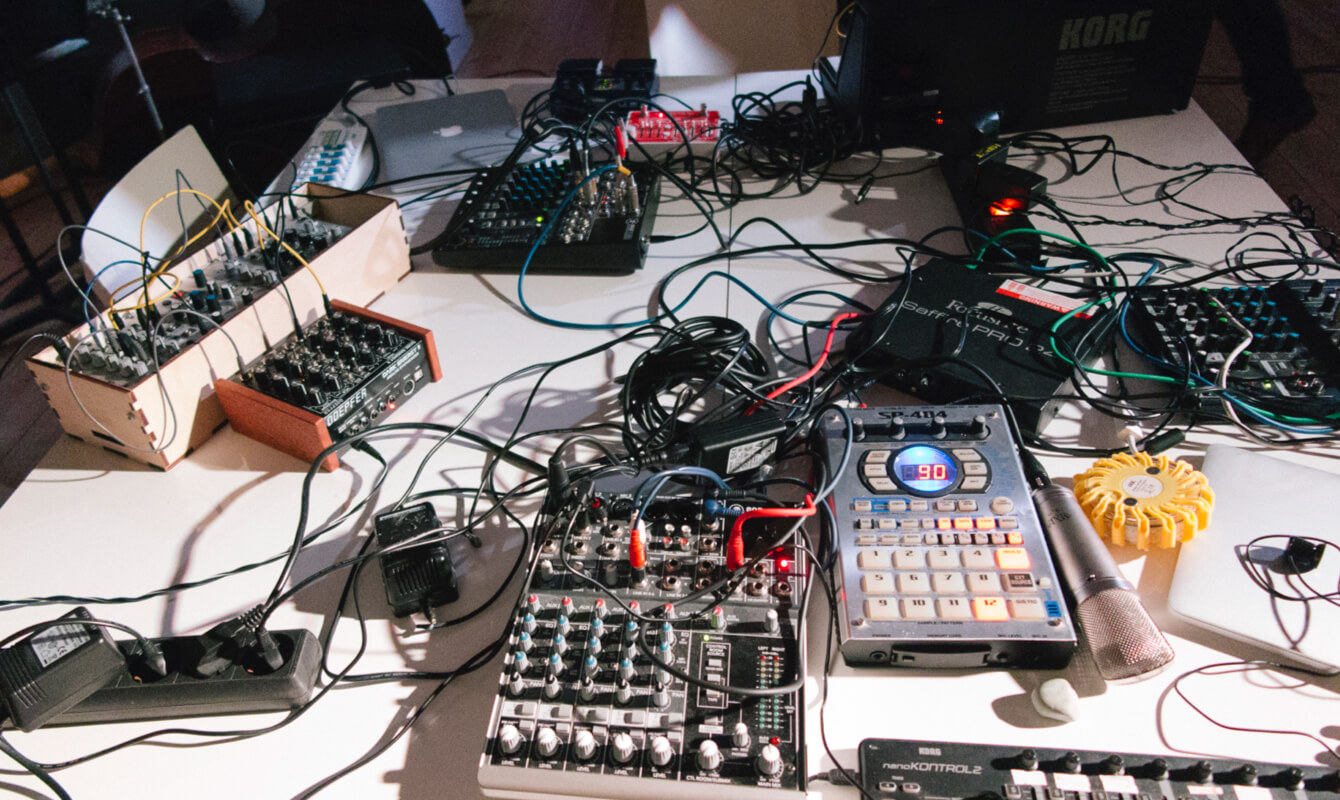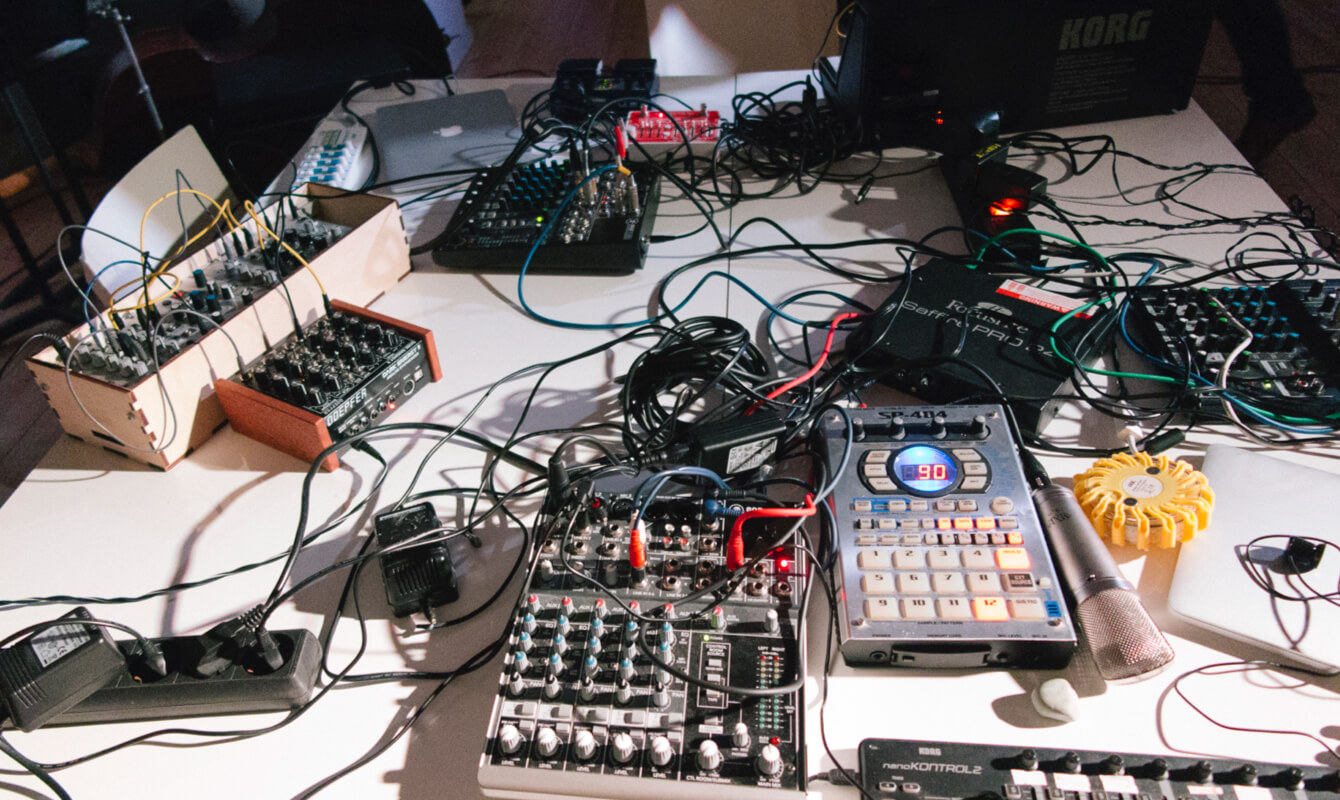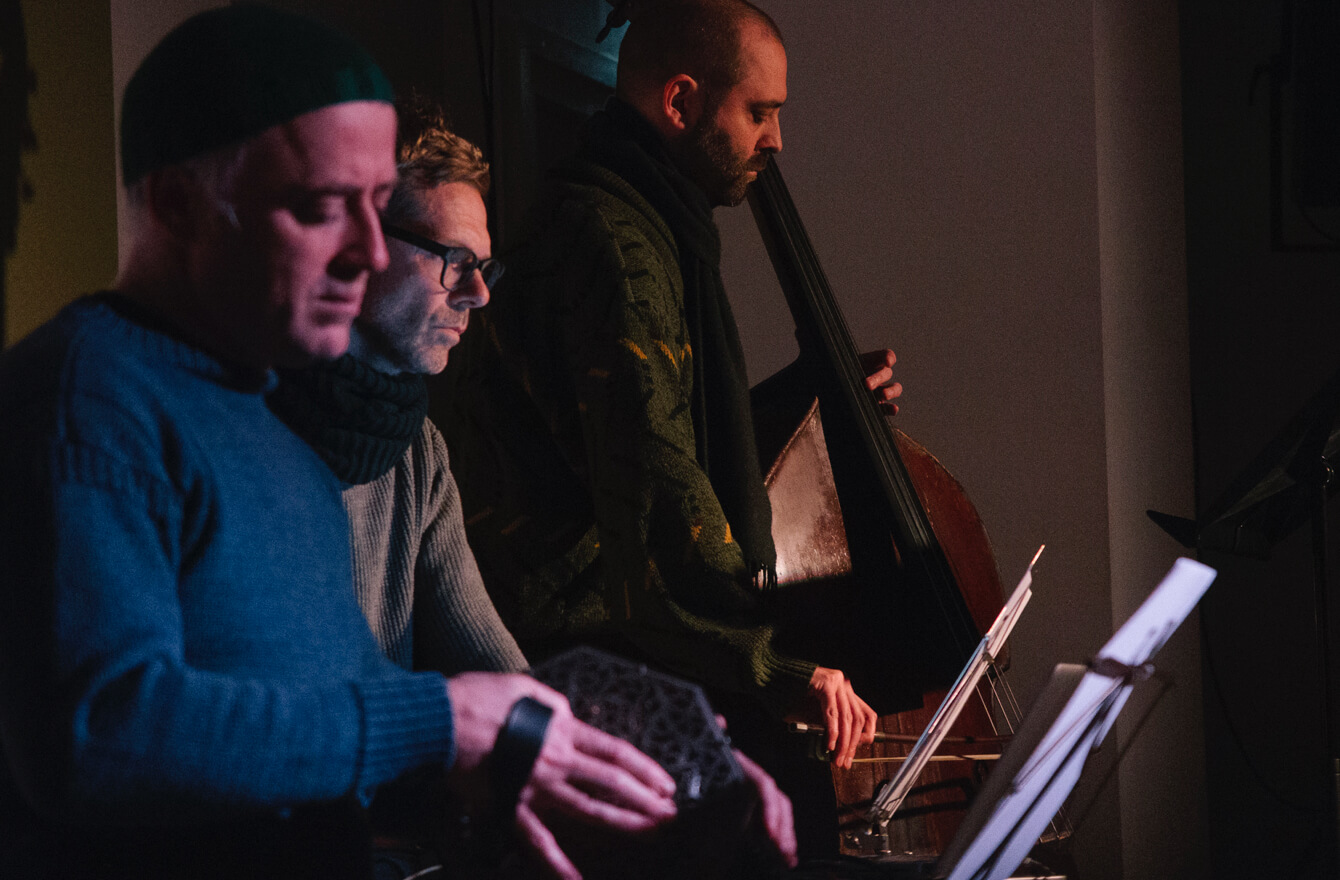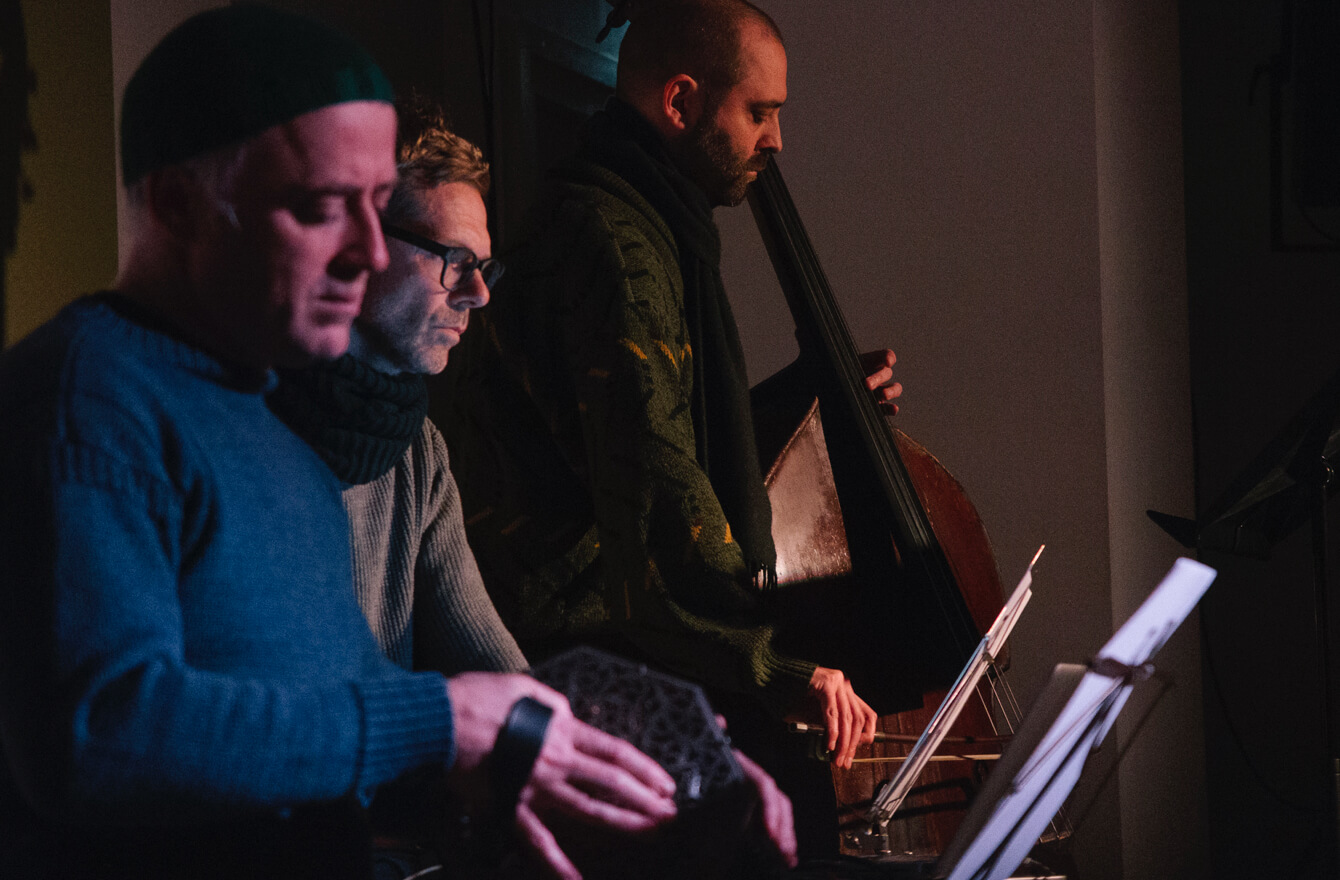 Many thanks to Marie Guilleray, Bjarni Gunnarsson, DNK ensemble and Studio Loos.
Pictures by Nikos Kostopoulos.