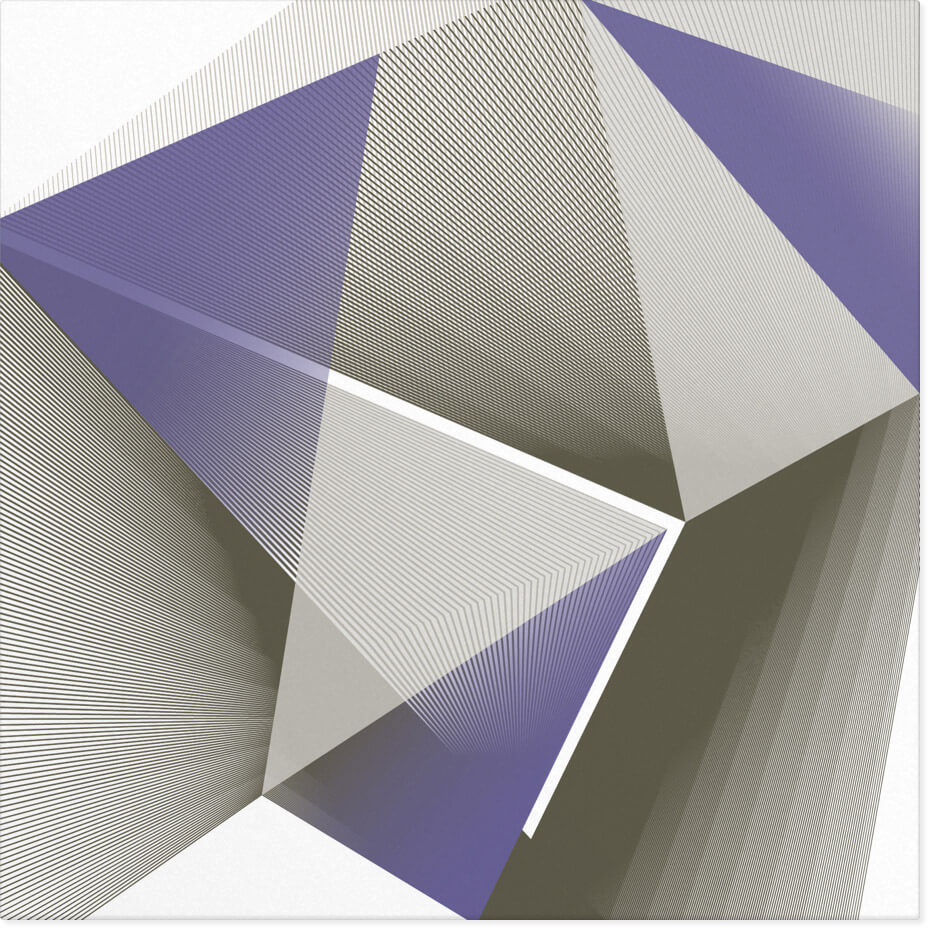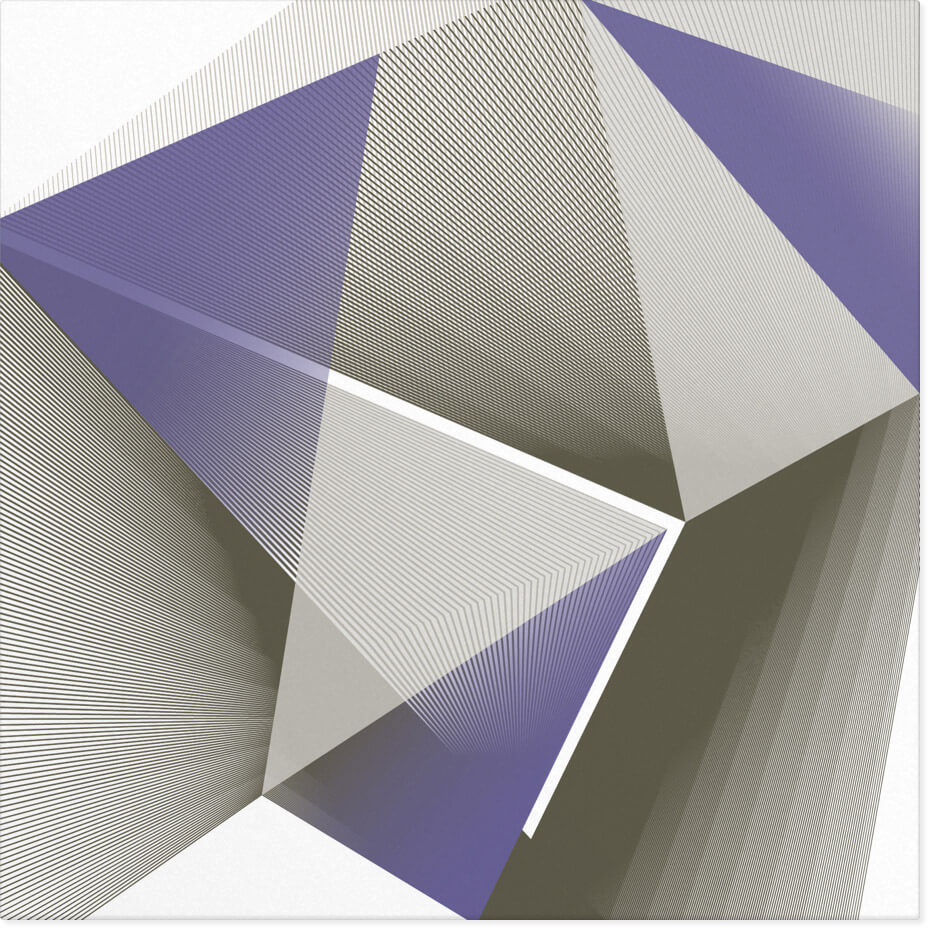 LP VINYL · 300 COPIES
JANUARY 2013
MASTERED AND CUT BY RASHAD BECKER

AT DUBPLATES & MASTERING, BERLIN
ARTWORK BY OPORA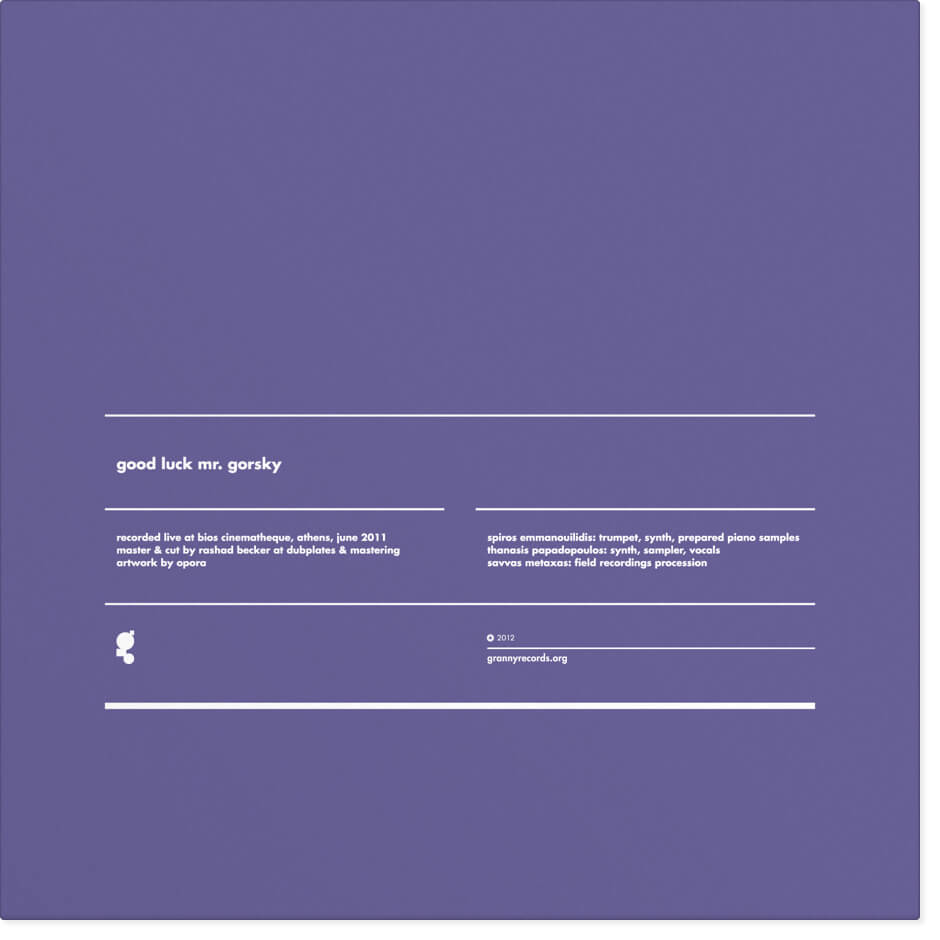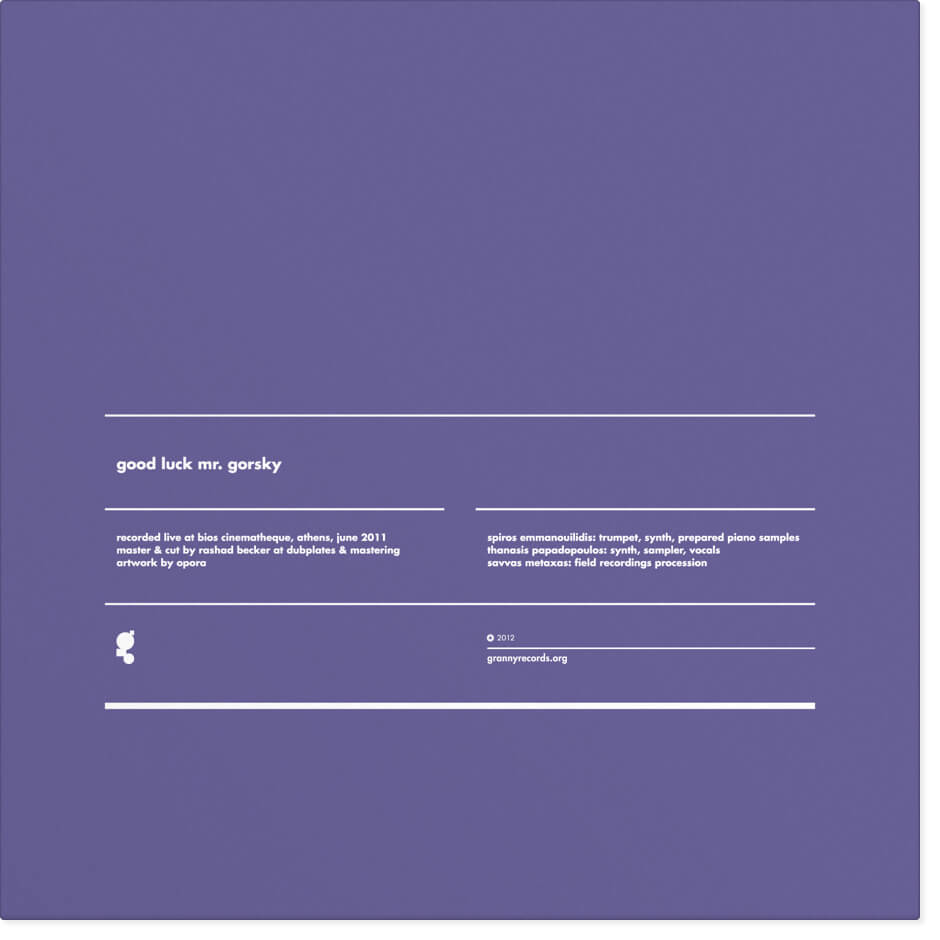 In Good Luck Mr. Gorsky's self titled album, the artists used a series of improvised sets as a canvas to create a more structured composition. This effort was presented in a series of live performances and was captured at its best in June 2011, at Bios Cinematheque, Athens. Video artist Andreas Karaoulanis performed along with the trio. No edits were made to the recording.
FLUID RADIO — (U.K.)
… the album offers an interesting, multi-textured and coherent listening experience and a nice introduction to the world of Good Luck Mr. Gorsky.
TEXTURA — (CA)
… a modest and unpretentious recording whose presumed aim is to capture the Good Luck Mr. Gorsky sound in its most unadulterated form, and in that regard it definitely succeeds.
R.A.D. VINYL — (U.S.A.)
The intricate layers and juxtapositions of sounds will warrant many repeat listens.
ΔΙΣΚΟΡΥΧΕΙΟΝ — (GR)
Περιπετειώδης, και… απρογραμμάτιστη μουσική, δίχως ίχνος εσωστρέφειας ή αυτοαναφοράς.
[unex_ce_button id="content_g7743qluv,column_content_huio83tn1" button_text_color="#000000" button_font="semibold" button_font_size="18px" button_width="full_width" button_alignment="center" button_text_spacing="-0.5" button_bg_color="#ffffff" button_padding="120px 120px 120px 120px" button_border_width="0px" button_border_color="#ffffff" button_border_radius="0px" button_text_hover_color="#ffffff" button_text_spacing_hover="-0.5px" button_bg_hover_color="#000000" button_border_hover_color="#000000" button_link="http://www.grannyrecords.org/work/ton-ton/" button_link_type="url" button_link_target="_self" has_container="" in_column="1"]8[/ce_button]
[unex_ce_button id="content_g7743qluv,column_content_njhiftf6n" button_text_color="#000000" button_font="semibold" button_font_size="18px" button_width="full_width" button_alignment="center" button_text_spacing="-0.5px" button_bg_color="#ffffff" button_padding="120px 120px 120px 120px" button_border_width="0px" button_border_color="#000000" button_border_radius="0px" button_text_hover_color="#ffffff" button_text_spacing_hover="-0.5px" button_bg_hover_color="#000000" button_border_hover_color="#000000" button_link="http://www.grannyrecords.org/work/epavlis-pavlakis-christos-laskaris/" button_link_type="url" button_link_target="_self" has_container="" in_column="1"]10[/ce_button]