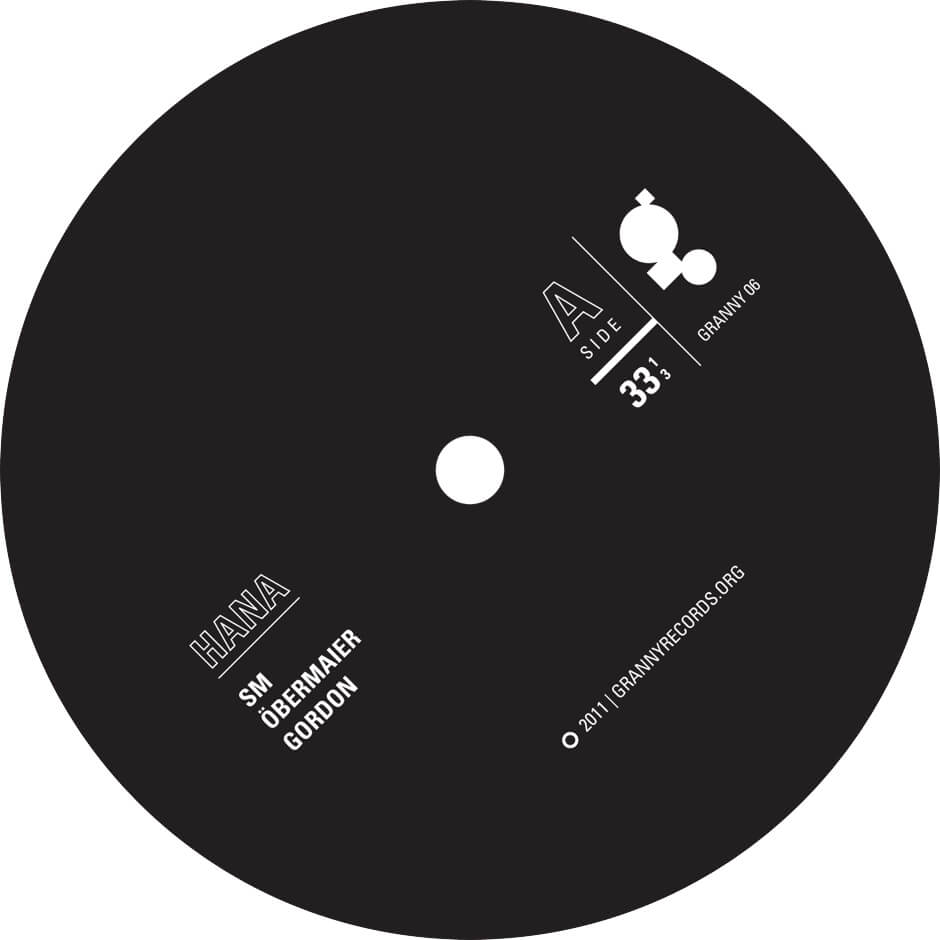 LP VINYL · 300 COPIES
MARCH 2011
MASTERED AND CUT BY RASHAD BECKER

AT DUBPLATES & MASTERING, BERLIN
ARTWORK BY OPORA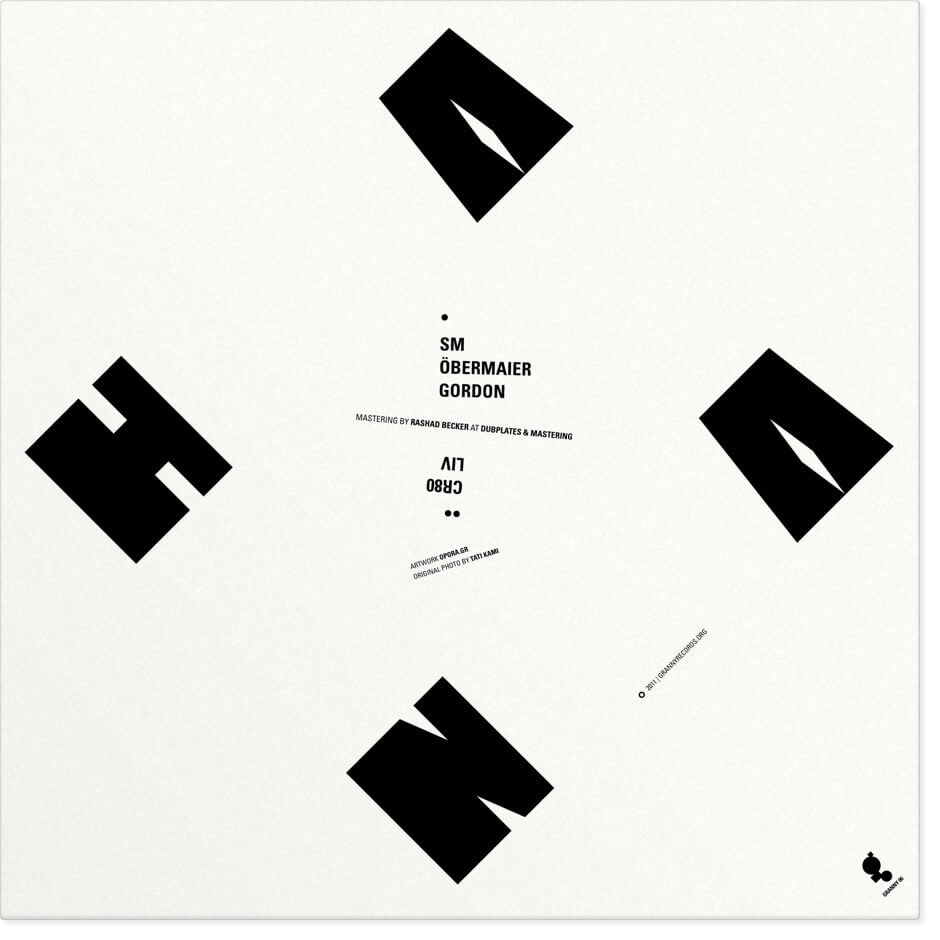 Hana's first and self-titled LP was recorded in autumn 2010 at the Facta non Verba event space in Thessaloniki and consists of five techno oriented tracks with experimental and abstract elements.
CYCLIC DEFROST — (AUS)
For those that enjoy abstract electronics that work just as well on headphones as on the dance floor, Greece's Hana are a duo to watch. 
OMG VINYL — (U.S.A.)
This Greek duo has somehow, almost entirely below the radar, released one of the most exciting electronic records of 2011. … we fully recommend it, track one down.
TEXTURA — (CA)
Using analogue synths, samplers, and sequencers, the duo brings a decidely experimental edge to their productions, sprinkling as they do liberal doses of burble and flutter over bass-heavy techno rhythms. 
[unex_ce_button id="content_e4zslpi47,column_content_huio83tn1" button_text_color="#000000" button_font="semibold" button_font_size="18px" button_width="full_width" button_alignment="center" button_text_spacing="-0.5" button_bg_color="#ffffff" button_padding="120px 120px 120px 120px" button_border_width="0px" button_border_color="#ffffff" button_border_radius="0px" button_text_hover_color="#ffffff" button_text_spacing_hover="-0.5px" button_bg_hover_color="#000000" button_border_hover_color="#000000" button_link="http://www.grannyrecords.org/work/fpot/" button_link_type="url" button_link_target="_self" has_container="" in_column="1"]5[/ce_button]
[unex_ce_button id="content_e4zslpi47,column_content_njhiftf6n" button_text_color="#000000" button_font="semibold" button_font_size="18px" button_width="full_width" button_alignment="center" button_text_spacing="-0.5px" button_bg_color="#ffffff" button_padding="120px 120px 120px 120px" button_border_width="0px" button_border_color="#000000" button_border_radius="0px" button_text_hover_color="#ffffff" button_text_spacing_hover="-0.5px" button_bg_hover_color="#000000" button_border_hover_color="#000000" button_link="http://www.grannyrecords.org/work/inverz-my-machines/" button_link_type="url" button_link_target="_self" has_container="" in_column="1"]7[/ce_button]