Eventless Plot

—


Savvas Metaxas &
Spyros Emmanouilidis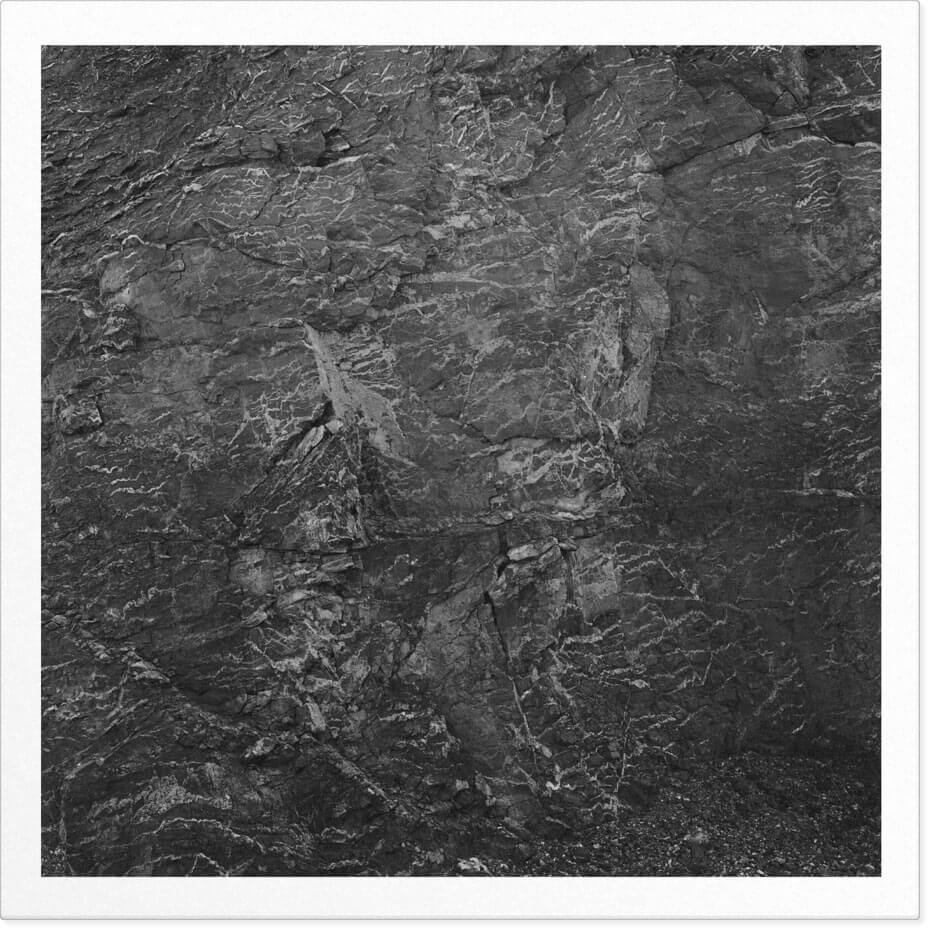 LP VINYL · 100 COPIES
NOVEMBER 2015
MASTERED BY GIUSEPPE IELASI

ARTWORK BY OPORA
COVER PHOTO BY KOUSTOZ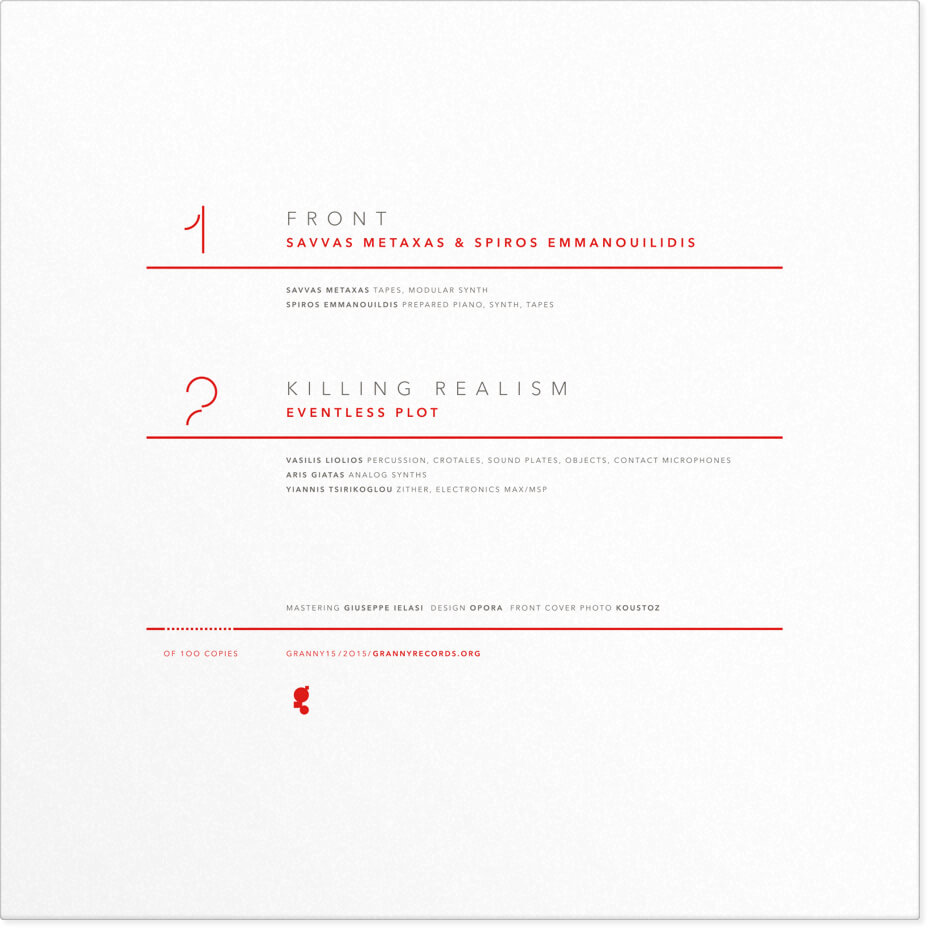 Killing Realism is an electroacoustic composition created from improvised material that was recorded in Thessaloniki and The Hague in 2015. Various percussion sounds, generated from crotales, sound plates, singing bowls, contact mics and bows, are combined with analog synths, electronics and Max/MSP patches.
VITAL WEEKLY — (NL)
Killing Realism is a great piece of music, quite dynamic all the time, with a constant change in character and style. Just as we would expect from this band I guess…
Front is a very fine mixture of stutter electronics, which find the origins in field recordings or acoustic sound sources at the beginning of the piece, slowly morphing into a steady, sustaining cluster of sounds at the end of the piece. Everything moves with an excellent sense of slowness — much needed in these busy and buzzing times.
ΔΙΣΚΟΡΥΧΕΙΟΝ
To Killing realism διαθέτει πολλά και ποικίλα χαρακτηριστικά… το αποτέλεσμα είναι μια μουσική ρέουσα, με πολύ ενδιαφέρουσα διαστρωμάτωση τόσο στα ηλεκτρονικά χαμηλά της, όσο και στα percussive υψηλά της.
Το Front επιβάλλεται όχι μόνον δια του όγκου του, αλλά και δια της ευφάνταστης ενοργάνωσής του. Συντελεί σε πολλά, οπωσδήποτε, το prepared piano, χωρίς βεβαίως να υποτιμάται και ο ρόλος των ηλεκτρονικών.
HIS VOICE — (CZ)
Výsledná zvuková koláž je pestrá, dynamická a přitom co do hlasitosti příjemně umírněná. Nejprve sice může "zabíjení realismu" působit jako studie postupů musique concrete, ovšem z tohoto dojmu by nás měl vysvobodit témbrově bohatý charakter kompozice.
[unex_ce_button id="content_fpa0o39j9,column_content_huio83tn1" button_text_color="#000000" button_font="semibold" button_font_size="18px" button_width="full_width" button_alignment="center" button_text_spacing="-0.5" button_bg_color="#ffffff" button_padding="120px 120px 120px 120px" button_border_width="0px" button_border_color="#ffffff" button_border_radius="0px" button_text_hover_color="#ffffff" button_text_spacing_hover="-0.5px" button_bg_hover_color="#000000" button_border_hover_color="#000000" button_link="http://www.grannyrecords.org/work/savvas-metaxas-spyros-emmanouilidis-turbo-teeth/" button_link_type="url" button_link_target="_self" has_container="" in_column="1"]14[/ce_button]
[unex_ce_button id="content_fpa0o39j9,column_content_njhiftf6n" button_text_color="#000000" button_font="semibold" button_font_size="18px" button_width="full_width" button_alignment="center" button_text_spacing="-0.5px" button_bg_color="#ffffff" button_padding="120px 120px 120px 120px" button_border_width="0px" button_border_color="#000000" button_border_radius="0px" button_text_hover_color="#ffffff" button_text_spacing_hover="-0.5px" button_bg_hover_color="#000000" button_border_hover_color="#000000" button_link="http://www.grannyrecords.org/work/bjarni-gunnarsson-paths/" button_link_type="url" button_link_target="_self" has_container="" in_column="1"]16[/ce_button]