Eventless Plot
—


Good Luck Mr. Gorsky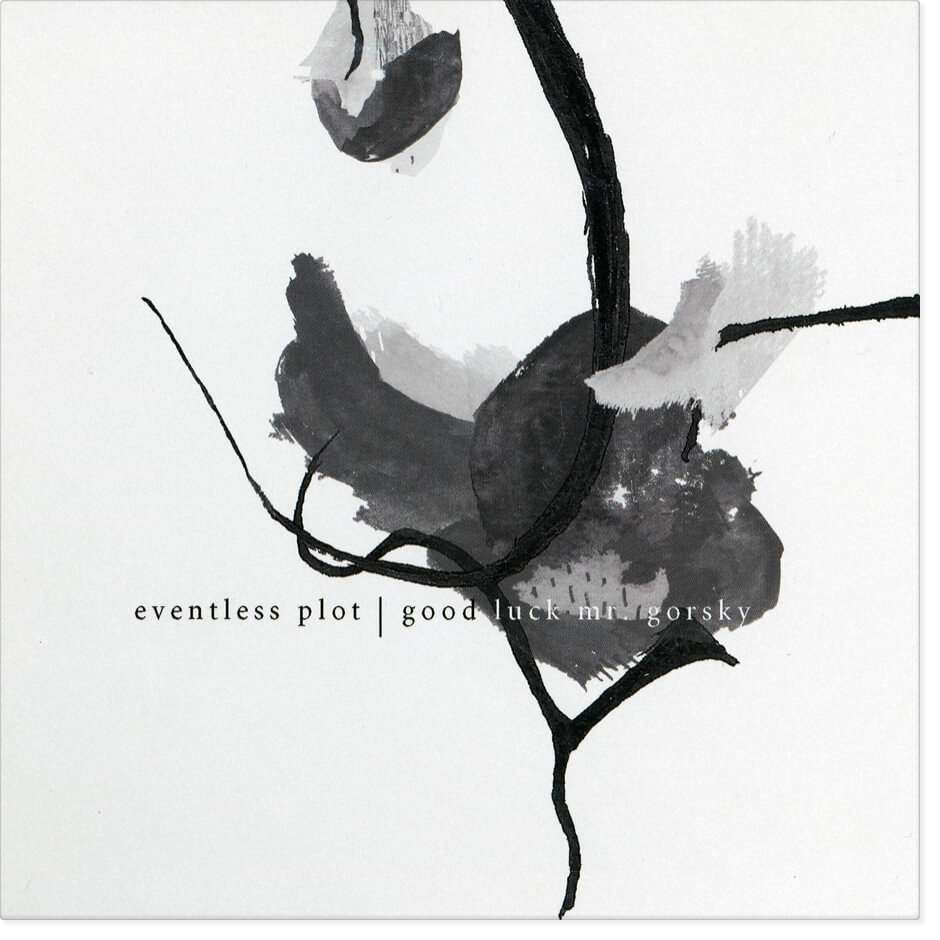 CD · 500 COPIES
APRIL 2008
MASTERED BY EVENTLESS PLOT · GOOD LUCK MR. GORSKY
ARTWORK BY MINTD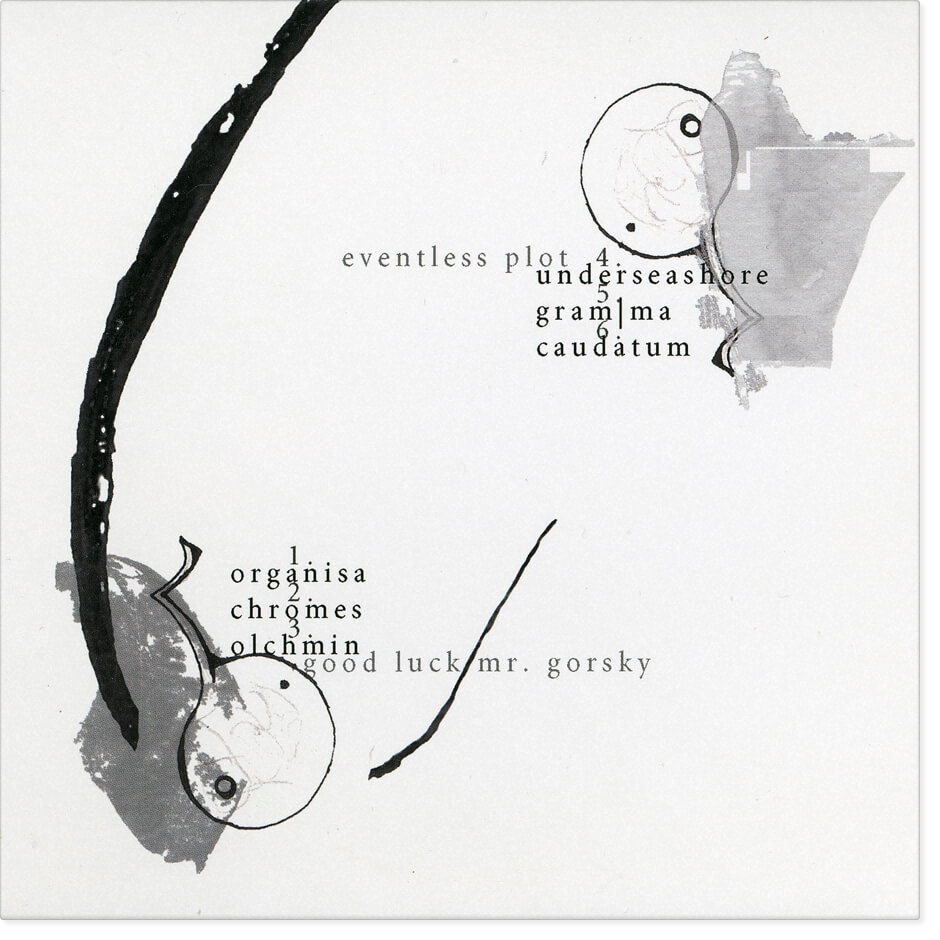 This split release brings together Good Luck Mr. Gorsky and Eventless Plot after numerous collaborations and is the first cd release by Granny Records.
Each band contributes three tracks that are distinguished by the more analog and organic approach to the Good Luck Mr. Gorsky compositions, as opposed to the more digital and electronic treatment on the Eventless Plot half. However, the bands' parallel evolution in music make the album sound as if it is being presented by a single ensemble and not by two different musical acts.
VITAL WEEKLY — (NL)
Great playing, moody music, enough sense of experimentalism, make this a great CD that can easily meet the best in this otherwise not very crowded field.
CRACKED MONOCHROME — (AT)
All six tracks on this unique release are delicate examples of fine, intuitive composing and a sort of musicianship, where a certain feeling counts more than craftsmanship.
[unex_ce_button id="content_7k5hh6sst,column_content_huio83tn1" button_text_color="#000000" button_font="semibold" button_font_size="18px" button_width="full_width" button_alignment="center" button_text_spacing="-0.5" button_bg_color="#ffffff" button_padding="120px 120px 120px 120px" button_border_width="0px" button_border_color="#ffffff" button_border_radius="0px" button_text_hover_color="#ffffff" button_text_spacing_hover="-0.5px" button_bg_hover_color="#000000" button_border_hover_color="#000000" button_link="http://www.grannyrecords.org/work/bits-of-quartz-glitter/" button_link_type="url" button_link_target="_self" has_container="" in_column="1"]1[/ce_button]
[unex_ce_button id="content_7k5hh6sst,column_content_njhiftf6n" button_text_color="#000000" button_font="semibold" button_font_size="18px" button_width="full_width" button_alignment="center" button_text_spacing="-0.5px" button_bg_color="#ffffff" button_padding="120px 120px 120px 120px" button_border_width="0px" button_border_color="#000000" button_border_radius="0px" button_text_hover_color="#ffffff" button_text_spacing_hover="-0.5px" button_bg_hover_color="#000000" button_border_hover_color="#000000" button_link="http://www.grannyrecords.org/work/inverz-songs/" button_link_type="url" button_link_target="_self" has_container="" in_column="1"]3[/ce_button]